About GBP
Guwahati Biotech Park is the first Biotech Park in the North East India and is a joint initiative of Government of Assam and Department of Biotechnology (DBT), Government of India where Science & Business forms a platform to promote entrepreneurship in the North East India.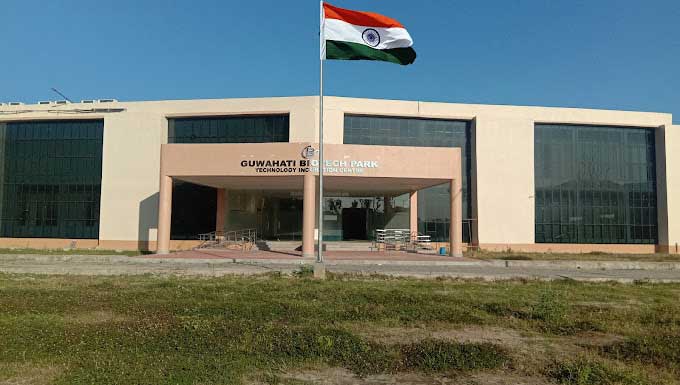 Guwahati Biotech Park has been established to coordinate, synergize and leverage the various strands of excellence driving innovation and entrepreneurship in a thriving ecosystem consisting of research at the cutting edge of science and technology, facilitating industrial interactions, and incubation in sectors such as Biotechnology, Pharma, Lifesciences, Agriculture, MedTech, Bio-Energy etc.
VISION:To explore and utilize the massive bio-resource potential in the region and augment its footprint in the nation's biotechnology revolution.
MISSION:To be the meeting point of technological innovation for knowledge-based biotechnology enterprises and to provide sustainable linkages between the industry, research institutions and academia to boost the region's competitiveness and business attractiveness by:
• supporting business development;
• spreading innovative products, processes and methods as well as distinctive knowledge and skills.