Exposure Visits
Guwahati Biotech Park has been hosting exposure visits for students from different colleges/institutes/universities etc . The scope and opportunities of the specialized areas and facilities of Guwahati Biotech Park are explained and explored to them. Students/research scholars from different institutions from NE states are visiting Guwahati Biotech Park as part of their curricula and getting institutional support and interface. Institutes/Organisations interested for exposure visit to Guwahati Biotech Park may submit their request in the prescribed application proforma.
For details of participants from various colleges/Universities/Institutes who have visited Guwahati Biotech Park till 31st October, 2017, please click – List.
Visits
1. ARIAS society under the project Assam Agri-business and Rural Transformation Project (APART) is implementing "Kshymata" program – an initiative for promoting Agri-enterprise in Assam. The program is being implemented in seven districts of Assam viz. Kamrup, Jorhat, Cachar, Golaghat, Sonitpur, Goalpara and Nalbari. Nine (9) district level officers i.e., District Enterprise Development Coordinator (DEDC) and District Enterprise Development Executive (DEDE) including the Project Coordination Unit (PCU) officers have visited the facilities of Guwahati Biotech Park on 16th October 2020.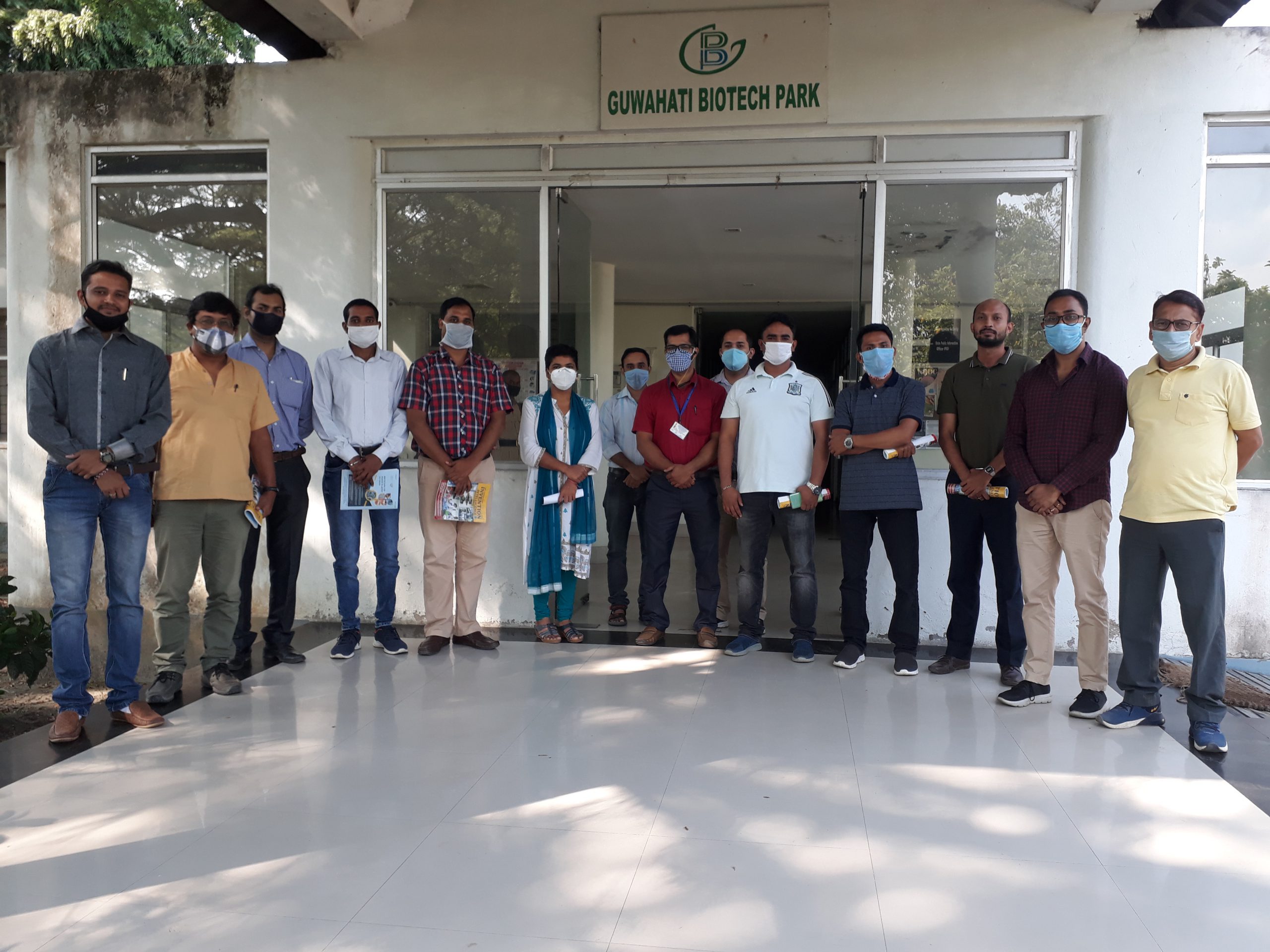 2. Students (7 students) of M.Sc., Biotech (4th sem), Dept of Biotechnology, Pandu College with Dr Aniruddha Sharma, Head, Dept. of Biotechnology and Dr Barnali Baishya, Assistant Professor, Dept. of Biotechnology, Pandu College, Guwahati has visited the Facilities of Guwahati Biotech Park Incubation Center, Guwahati Biotech Park, Technology Complex, IITG to have an exposure of the equipment facilities on 1st October 2020.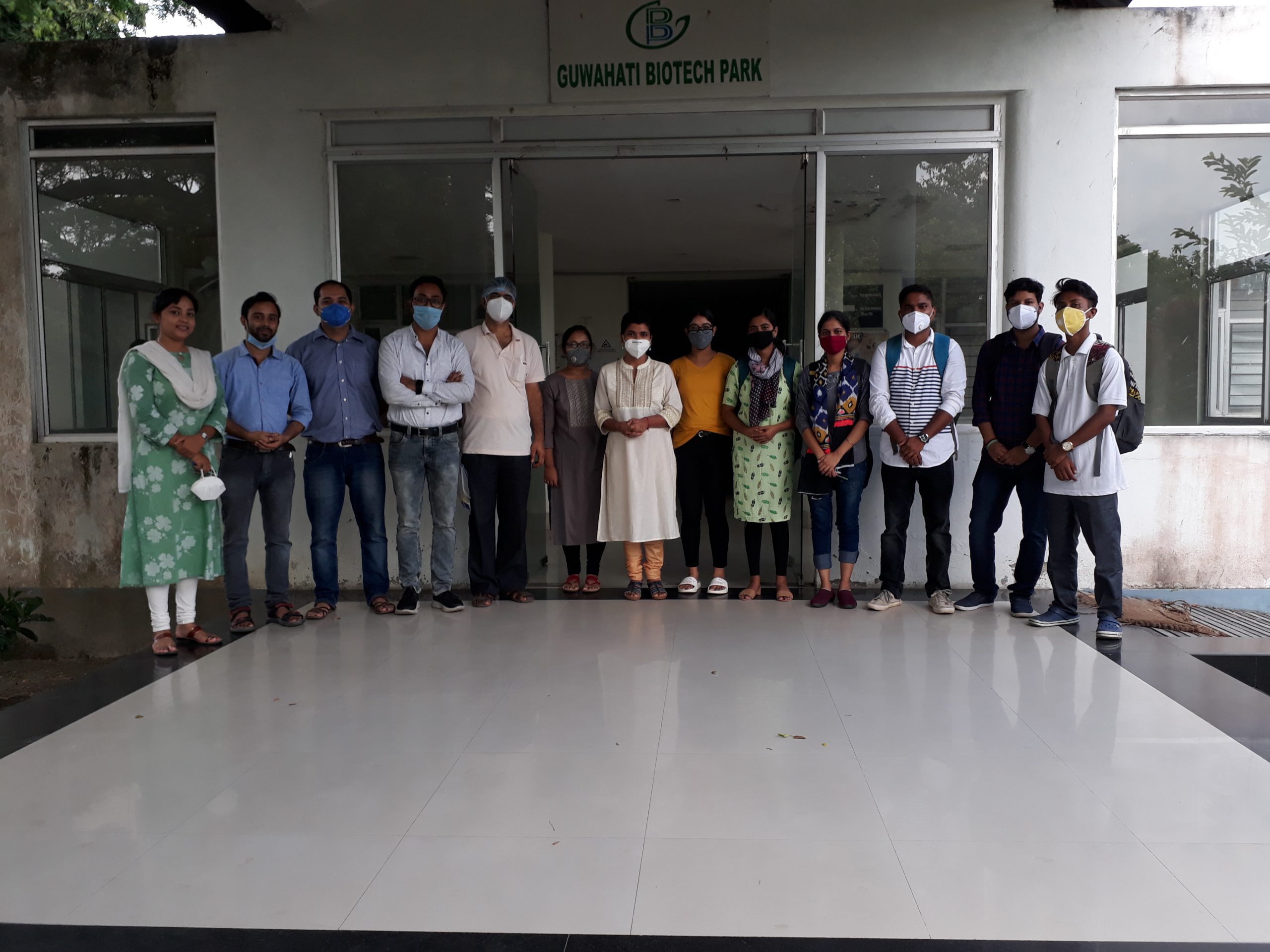 3. HS Students from Deomornoi HS School on 02.05.2018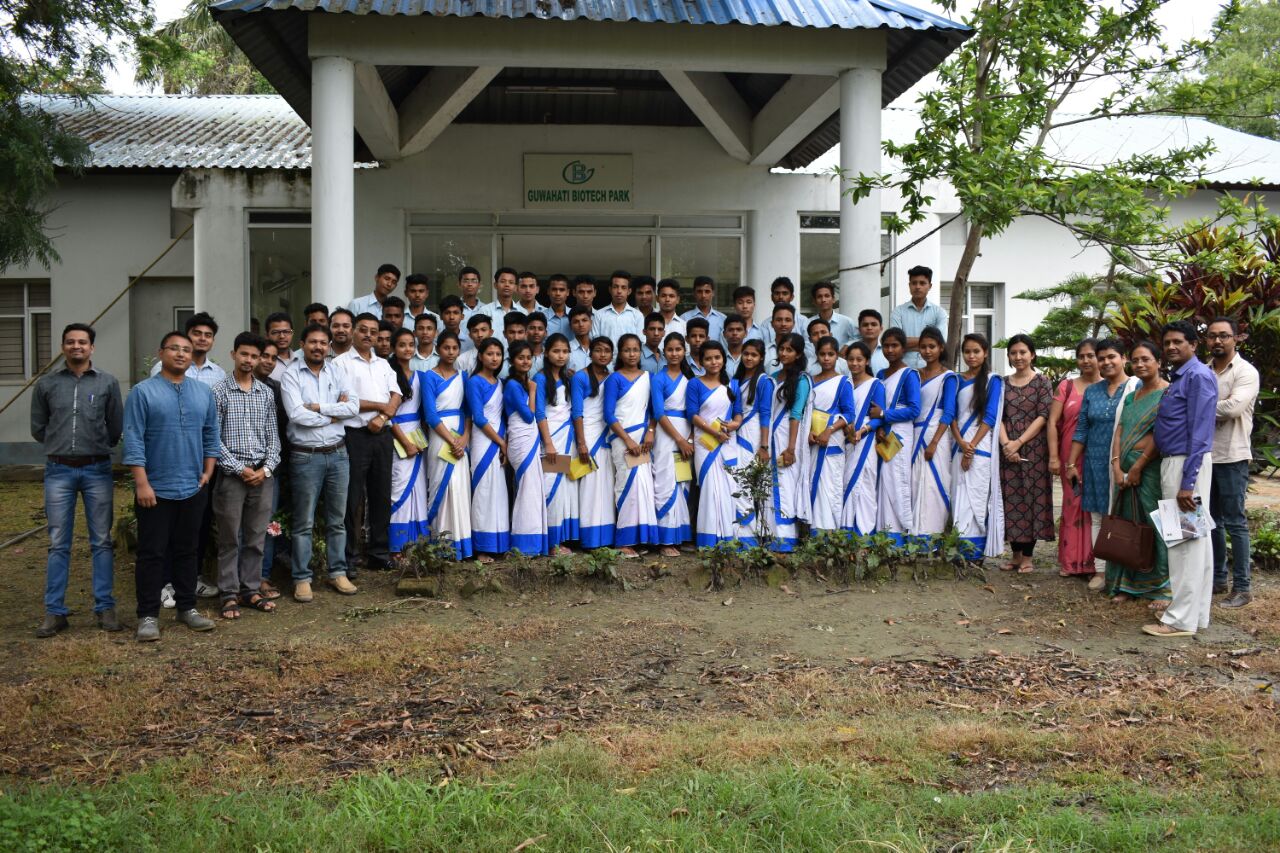 4. Graduate and Post Graduate Students from NERIST, Arunachal Pradesh on 07.05.2018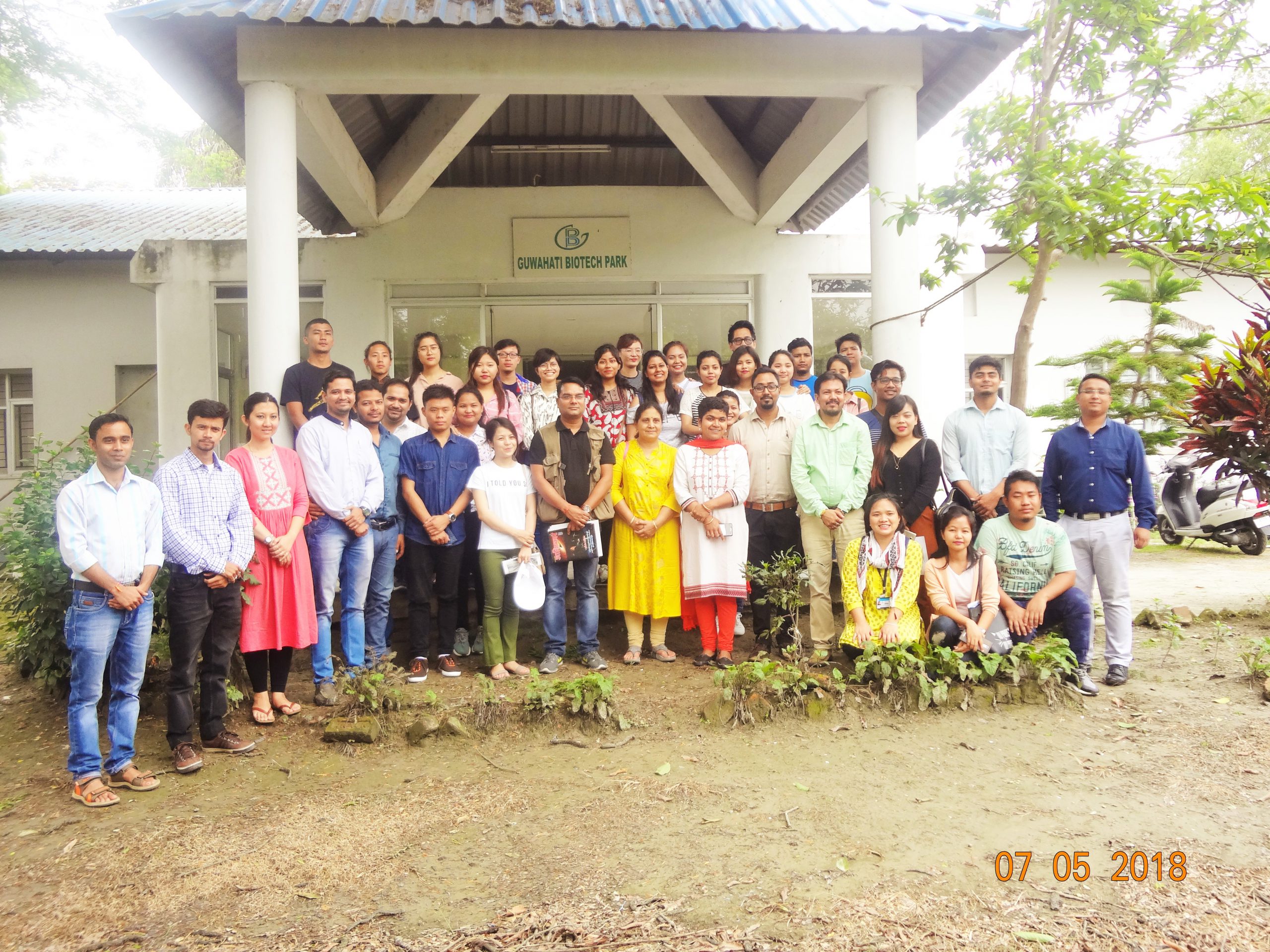 B. Pharm students from Pratiksha Institute of Pharmaceutical Sciences, Panikahiti on 27.09.2018