Why GBP?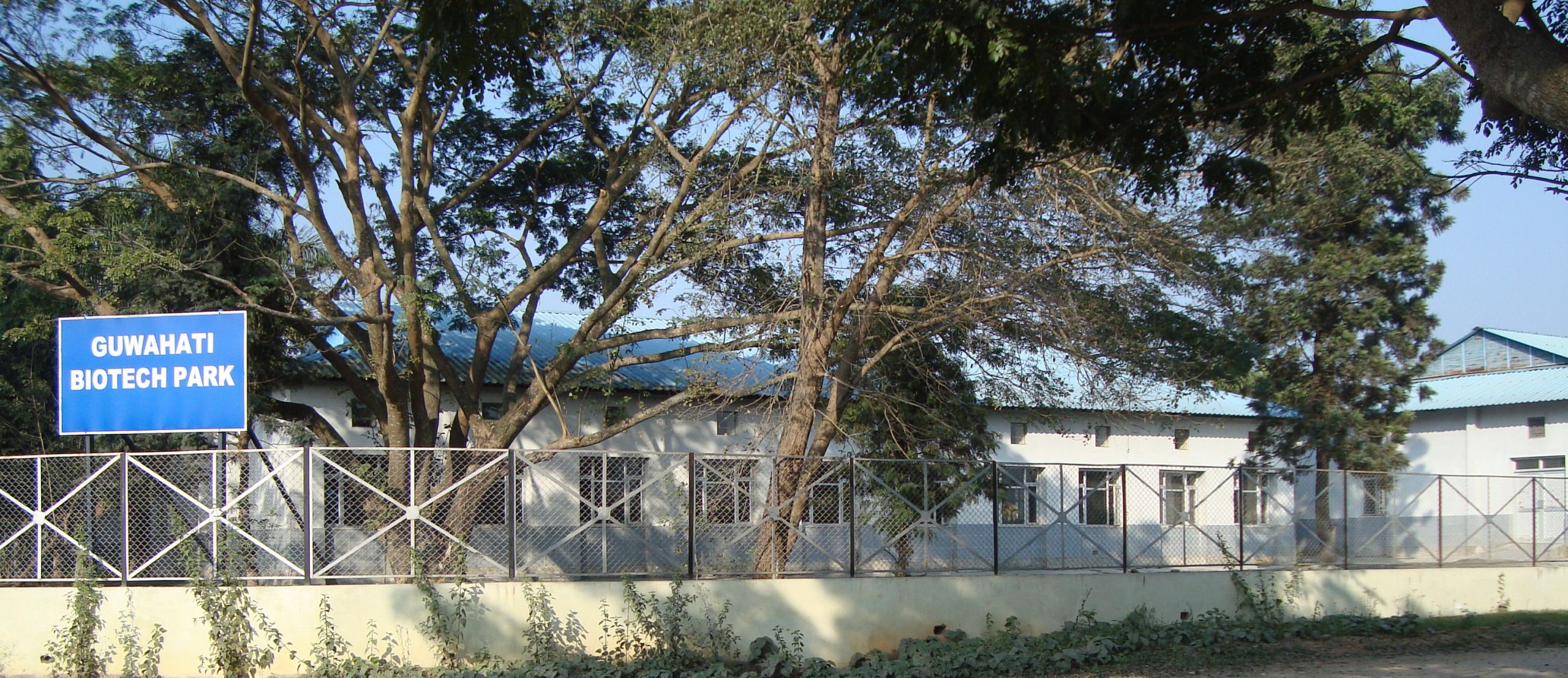 Is only one of its first kind in Northeast India
Is established in Guwahati city, which is the linking city connecting all the states of Northeast India as well as serves as the link between Northeast and the entire country and world.
Can be a gateway to explore the natural diversity rich Northeast India for product development and identification of new drugs.
R&D advantages of GBP
In the rapidly changing industrial scenario in Eastern India, Assam, with her century old reputation as a centre for petroleum and tea industries, is now ready to enter into the IT, BT and nanotechnology era. Establishment of a world class Biotech Park at Guwahati will certainly encourage young entrepreneurs of this region to participate in the post patent and genomic revolution of India.
Nearby Institutes and Universities
Biotechnology being a multidisciplinary in nature, our close association with nearby Institutes, Research Centers & Universities will help in promotion of Science and networking among these Institutes, Research Centers, & Universities and will provide a scope for diverse interaction. All these institutes have good expertise which can be harnessed to for carrying out R&D work in the Technology Incubation centre (TIC) for generation of wealth and knowledge.
Institutes
Indian Institute of Technology – Guwahati

North-East Institute of Science & Technology – Jorhat

Institute of advanced Studies in Science & Technology – Guwahati
Research Centres
Rainforest Research Institute – Jorhat

Regional Medical Research Institute,NE Region (ICMR) – Dibrugarh

Tocklai Tea Research Station – Jorhat

Defence Research Laboratory – Tezpur

ONGC sponsored Centre for PetroleumTechnology -Tezpur University

Ramie Research Station – Sharbhog

Regional Horticultural Research Station – Guwahati

Central Silk and Muga Research station – Jorhat

Regional Agricultural Research Station – Nagaon
Universities
Gauhati University – Guwhati

Assam Agricultural University – Jorhat

Tezpur University – Tezpur

Dibrugarh University – Dibrugarh

Assam University – Silchar

North Eastern Hill University (NEHU) – Shillong